I'm welcoming back my friend, Melissa Aldrich of Quiet Graces Photography — creative mama of three littles, writer, photographer, blogger, grace-clinger. We share a love of photography, and while I'm not a professional like Melissa, we also have something else in common: We love to capture gratitude in pixels and gather grace in shutter-clicks. We praise our God through both beauty and beautiful messes. Melissa is going to be guest posting a "Photography Friday" series here, where she'll share all kinds of goodness — from  picture-taking tips to resources and more.
I was 9 years old when my mother gave me and my sister cameras. I had broken my arm, and we were headed to a local theme park. I took two rolls of film — of giant tissue paper flowers, bugs in the grass, and of my sister taking pictures of me. I waited anxiously at Wal-Mart's 1-hour photo for my images to come back.
I was in awe that moments could be captured. With my camera, I could make time stand still.
At 16, two very big things happened to me:
Jesus captured my heart. Ever the perfectionist all too aware of falling short everywhere, I first heard the good news that Jesus lived perfectly for me and then died for me because He loved. He loved me even in my mess. Sanctification was slow for me, and I created a lot more mess before another Christ-follower came alongside me to help. But the message that I was loved perfectly in spite of my mess changed me. I will never be the same.
I watched as my image appeared in the dim red light of the darkroom while I swished the developer. I literally lived in that darkroom for the next two years of high school. In fact, I crawled out of that darkroom and wondered why everyone in the whole school was glued to the televisions on 9/11; I had no idea what had occurred. I shot roll after roll of Illford Delta 400. I chased around the children I babysat for. I dragged my sister on photo shoots. I stalked bugs and flowers and learned how to hand color my black-and-white images with photo oils. I couldn't stop recording life and beauty.
And at the beginning of college, these two things collided. I began to see through my lens the other imperfect people with messy lives that Jesus loved. I began to see their pain and their joy and I wanted to tell their stories in a way that glorified God. I wanted to collect testimonies in images and words.
The road to realize that dream has been a long one with many twists and crazy turns. I have three children who were all born within 25 months of each other (there's a set of twins in there). My mess has been exposed exponentially; my Savior has grown larger. The days are long and exhausting. I didn't feel like I could fit one more thing among the relentless demands of the little people for whom I was responsible.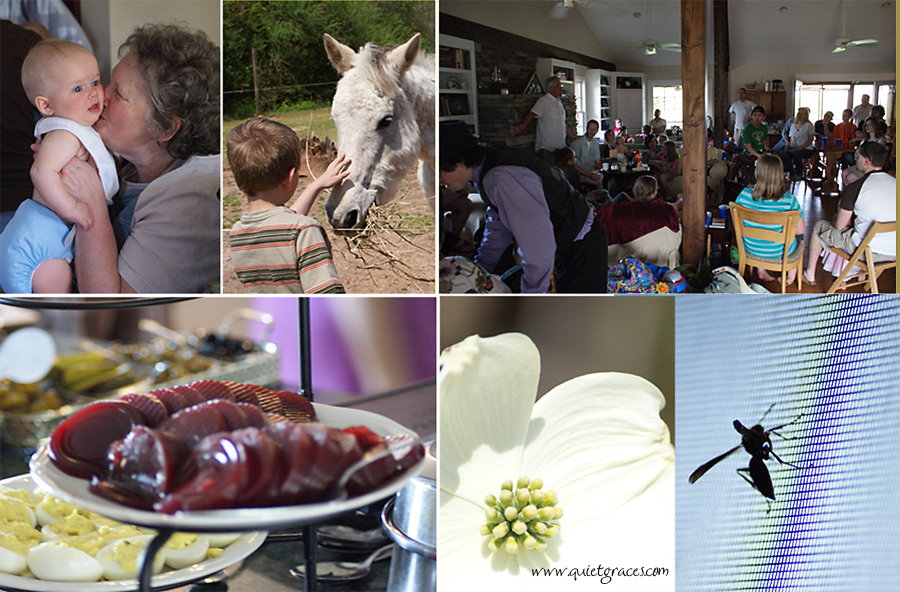 I almost forgot the dream until I used my camera to tell the story of the "Misfits Easter" at my friend and mentor's farm. She invited upwards of 50 people to come to her house and celebrate, but she was so busy she was only able to walk just the short distance from one counter to the another. Outside children were climbing hay bales, men played horseshoes, teens sat around a guitar singing praise, farm kittens were carried by toddlers, and women were greeting each other with hugs. My friend couldn't see or participate in any part of that ministry that she was actively creating.
So I pulled out the camera to show her. I made her a Coffee Table book. Her tears rolled down joy-filled cheeks. My own eyes welled up. This is what I was created to do: collect testimonies of grace in images and words.
I'm going to be partnering with Elizabeth on Fridays to challenge you to do the same: Capture God's goodness (even in the messy seasons) through pixels and words. We'll be covering a range of topics like why to pick up a camera, composition, handy resources across the web, and bits and pieces of our camera stories. Our goal is to help you bend low in worship through the lens of a camera. I'm looking forward to getting to know you and growing together.
___________________________________________________________________________________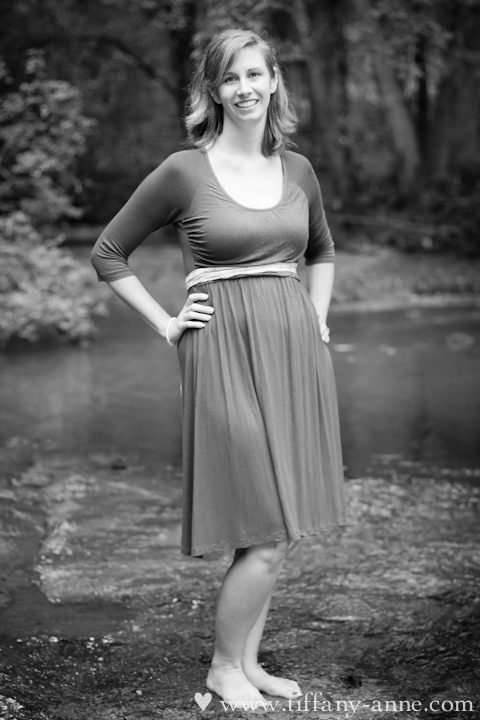 Melissa Aldrich rarely has it all together, but she knows the One who does. Wife, Mother, photographer, writer. She encourages others (but mostly herself) to see the mess of their daily life as real beautiful grace. You can read more about her mess and the stories of others who trust her to capture them with her lens at http://www.quietgraces.com.
Related posts: